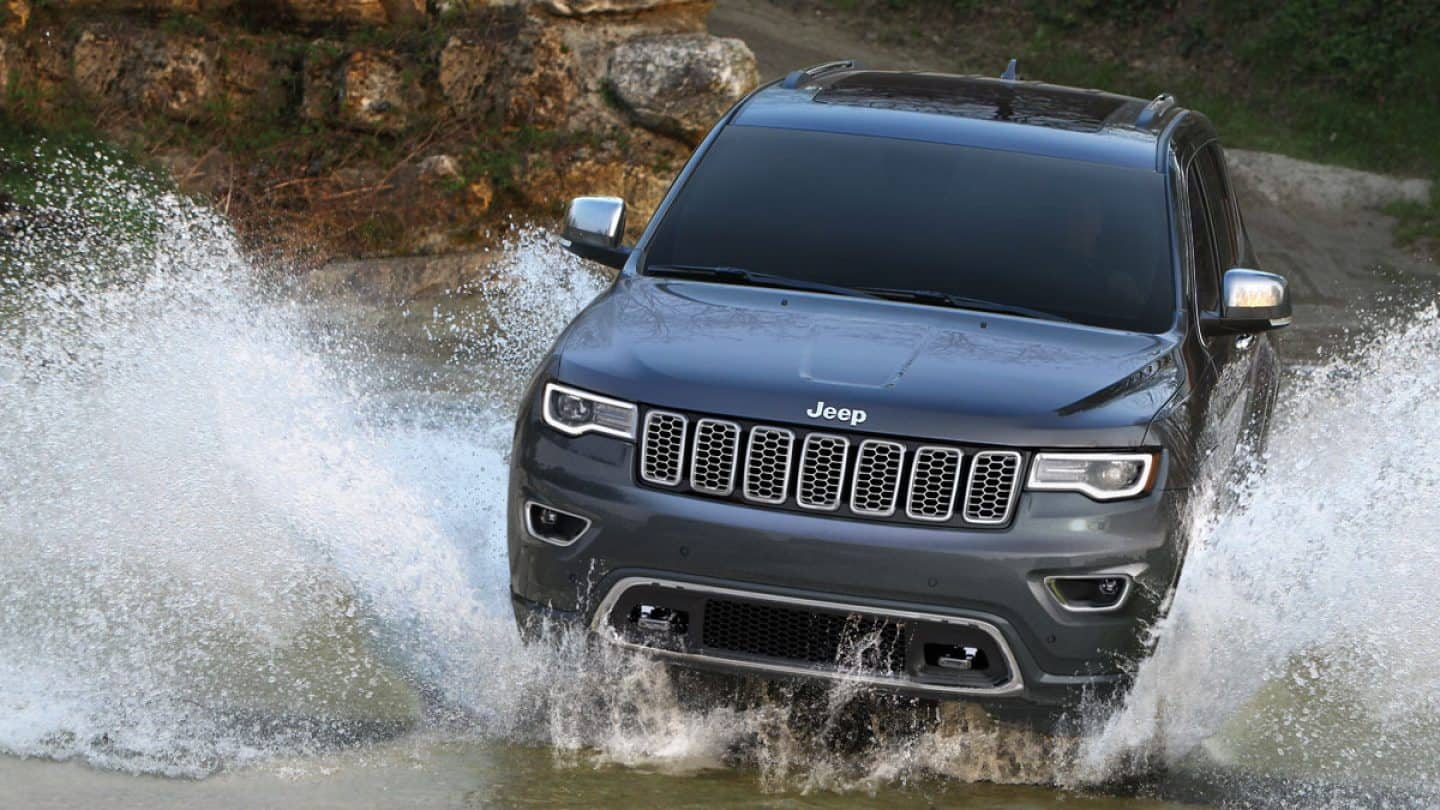 The 2019 Jeep Grand Cherokee is a great vehicle for anyone looking to go on a road trip with friends or a self-searching ride alone. Depending on what you want to do with your new SUV, there's sure to be a trim that's right for you. With seven trims to choose from, which one will fit your needs? Continue reading and find out which trim is right for you. The seven trims are called Laredo, Limited, Trailhawk, Overland, Summit, SRT, and Trackhawk. 
Laredo
The base trim of the 2019 Jeep Grand Cherokee is the Laredo. This trim comes standard with a 3.6-liter V6 engine which is able to push out 295 horsepower and 260 lb-ft of torque. This engine comes connected to an eight-speed automatic transmission. Inside the SUV, a seven-inch touch screen can be found on the dashboard. This trim also comes with keyless ignition, eliminating the possibility of losing your vehicle keys. Even passengers will enjoy this SUV with the dual-zone automatic climate control to keep everyone comfortable. 
Limited
Stepping up to the Limited trim opens the door to more engine options. Optional engines include a 3.0-liter turbodiesel V6 engine that can crank out 240 horsepower and 420 lb-ft of torque and a 5.7-liter V8 engine that can pump out 360 horsepower and 390 lb-ft of torque. These engines are options for the other trim levels above the limited trim. The Limited trim also comes with a remote start and a power liftgate for driver convenience. This trim also boasts of leather upholstery to keep everyone comfortable even on the longest of road trips. 
Trailhawk
The next trim level is called Trailhawk. This trim comes with lots of features for off-roading instead of driving around the town. This trim comes in four-wheel-drive in order to have a more comfortable ride even while off the road. This trim comes expertly paired with off-road tires and a terrain selectable traction control. This control gives drivers the chance to choose which terrain they're about to drive on and the SUV will adjust driving settings accordingly. 
Overland
The next trim up is called Overland. This trim has power adjustable front seats. Both the front and back seats are heated to keep all passengers comfortable. Another feature that's great for drivers is the driver seat memory settings. This feature allows drivers to make themselves comfortable in the SUV every time you get in. 
Summit
The next trim for the 2019 Jeep Grand Cherokee is called Summit. This trim comes with 20-inch wheels making it stand out from other trims. Inside the SUV, upgraded leather upholstery can be found along with noise reducing glass. This glass helps reduce wind noise while driving at higher speeds, especially on the highway. The other great feature on the Summit trim is the self-parking feature. This feature takes the guesswork out of parking in difficult spaces. This feature uses sensors around the bumpers to park between cars without hitting other vehicles. 
SRT
The next trim is the SRT. This trim comes with three important features to keep in mind. First, this trim comes with a different engine. The 6.4-liter V8 engine is able to pump out 475 horsepower and 470 lb-ft of torque. Second, this trim comes in all-wheel-drive for customers thinking about taking this SUV off the road. Third, this trim comes with performance tires that are great for both on and off the road. 
Trackhawk
The final trim available on the 2019 Jeep Grand Cherokee is called Trackhawk. This trim comes with its own engine as well. The 6.2-liter V8 engine is a muscle car type engine that is able to crank out 707 horsepower and 645 lb-ft of torque. The engine for this trim comes connected to an eight-speed automatic transmission. This trim is also made to go off-road with high-performance tires. 
Final Thoughts
Out of these seven trims, did one stand out to you? If so, come on down to
Saint Clair
and take a test drive today. If you're still unsure, check out their
inventory
and see what's available before test driving your new 2019 Jeep Grand Cherokee.