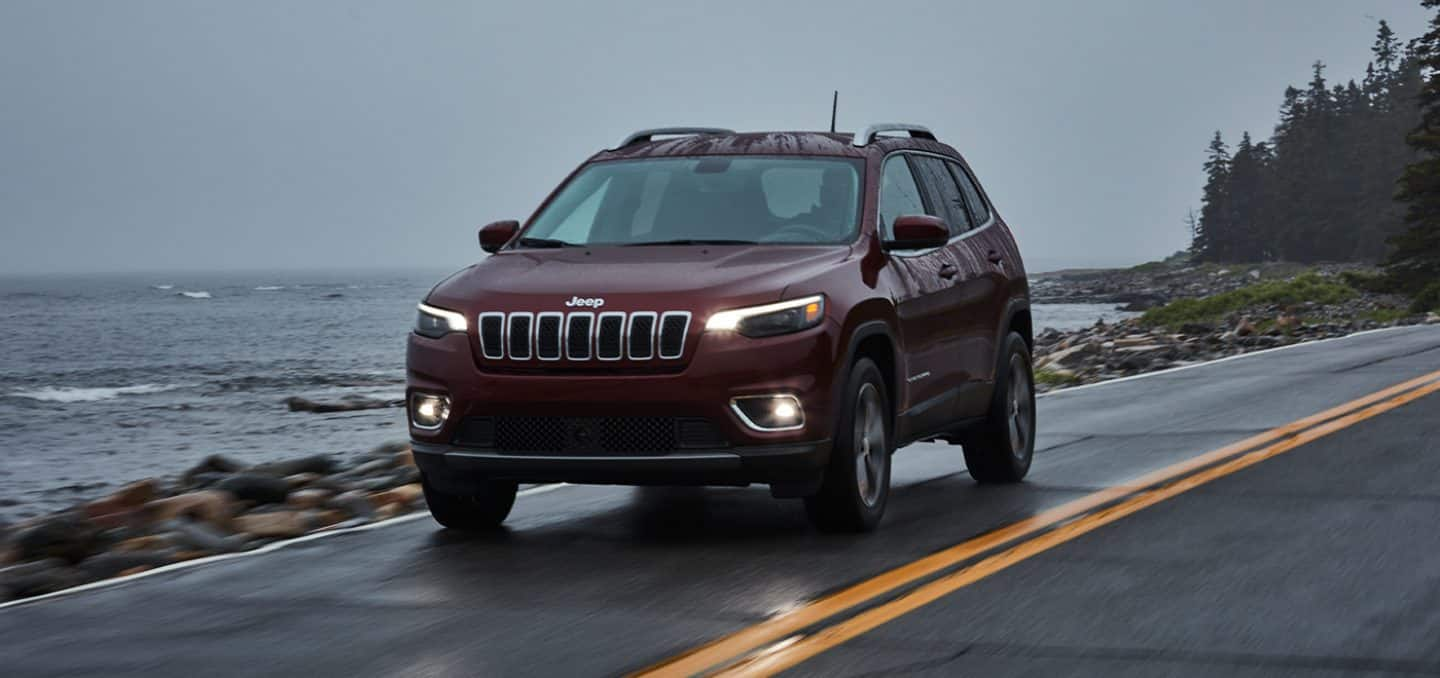 Top Fall Maintenance for your Jeep
Fall is a fantastic time to take time to stay up to date on all your preventative maintenance services. Fall means that Winter is right around the corner bringing us snow and frigid temperatures. While Jeep's are designed to handle tough weather, it is important for owners to keep them running their best with maintenance services. Here at St. Clair Chrysler Dodge Jeep Ram, we want to help you take care of your beloved Jeep and give it the care it deserves. Please continue reading below to learn some of the services we offer to keep you and your Jeep on the road all winter long.
Oil change
If you own a car, you've probably been told at least once to make sure you get an oil change. And while the reminders can sometimes feel pesky, there is a good reason for it. Engine oil is the lifeblood of your car. Without it, the moving parts within the engine wouldn't get the proper lubrication causing overheating and severe damage to it. Unfortunately, over time, the oil inside your Jeep's engine can get contaminated with dirt and metal shavings, causing it to become less effective in lubricating the moving engine parts. So when you bring your car to the service center at St. Clair CDJR, a certified technician will drain the old, dirty oil out and replace it with new, clean oil. They will also change the filter to ensure contaminants from the old filter don't get into the new oil. This simple exchange will help keep your engine running smoothly for all the many adventures that have yet to come. In addition to the engine oil, it is essential to keep up with other fluid exchanges as well, such as transmission fluid. This is especially important with four-wheel-drive Jeep's, as they have differentials and a transfer case, all of which require fluid to lubricate the gears.
Tire rotation
Checking the condition of your tires before winter is a great way to ensure your safety through the harsh season. Having little tire tread can be dangerous, especially when the roads are slippery. The tread on your Jeep's front tires will wear quicker than the rear tires. This is because of the location of the engine and transmission. Being at the front of the car, these heavy components put more pressure on the front axle, creating more pressure on the tires, thus, wearing them faster. Getting routine tire rotations will prevent this premature and uneven wear by swapping the tires front to back. We advise that you rotate your tires every 5,000 miles. You can easily remember this by getting a tire rotation with every oil change. An easy way to take care of your tires is to ensure the tire pressure is where it should be. Having tires that are over or underinflated can lead to uneven and premature tire wear. A placard on the driver's door jamb is where you'll find the correct pressure for your vehicle's tires.
Check the battery
Over time, the summer heat can cause damage to your Jeep's batteries and the cells inside it. A battery's cold-cranking amps rating will determine the ease at which the battery will start the car in cold temperatures. As you can imagine, you don't want to go into winter with a battery not putting out sufficient cold-cranking amps. So when you bring your car to our service center, a technician will test the battery output and inform you of its condition. If the battery requires replacing, our service experts will select the correct battery for your car and install it.
Check the brakes
No matter how much modern technology evolves to keep us safe behind the wheel, nothing will replace the brakes of your Jeep. This makes it crucial to make sure your car's braking system is in proper working order, especially going into winter. If you think your vehicle isn't stopping as quickly as it should be or you're hearing unusual noises from the brakes, a service expert here at St. Clair CDJR will be happy to test the braking system and inspect the components to find the source of the issue and recommend a solution to get you back on the road safely.
Heating and defrosting system
Last but certainly not least, you should ensure your heating system is working properly. Getting into your car on a cold winter morning and realizing the heat isn't working is not a situation you want to be in. Not only is this a matter of comfort during the cold winter months, but it is also a safety concern. If your car doesn't have enough heating power, the windshield defrosters won't properly clear the windshield of frost, decreasing visibility and putting your safety at risk. If you feel like your vents aren't blowing out as hot as they should, a service technician will be happy to inspect the heating system and make the necessary repairs to keep you comfortable and safe all winter long.
Get your Jeep ready for winter at St. Clair CDJR
We care about your safety and the health of your Jeep here at St. Clair Chrysler Dodge Jeep Ram. This is why when you bring your car to our service center, our certified technicians will give it the level of care it deserves. With years of experience and training, our mechanics will help you maintain your Jeep's health all year round. So schedule your fall service appointment with us by phone or with our online scheduler right
here
on our website. We hope to hear from you soon!