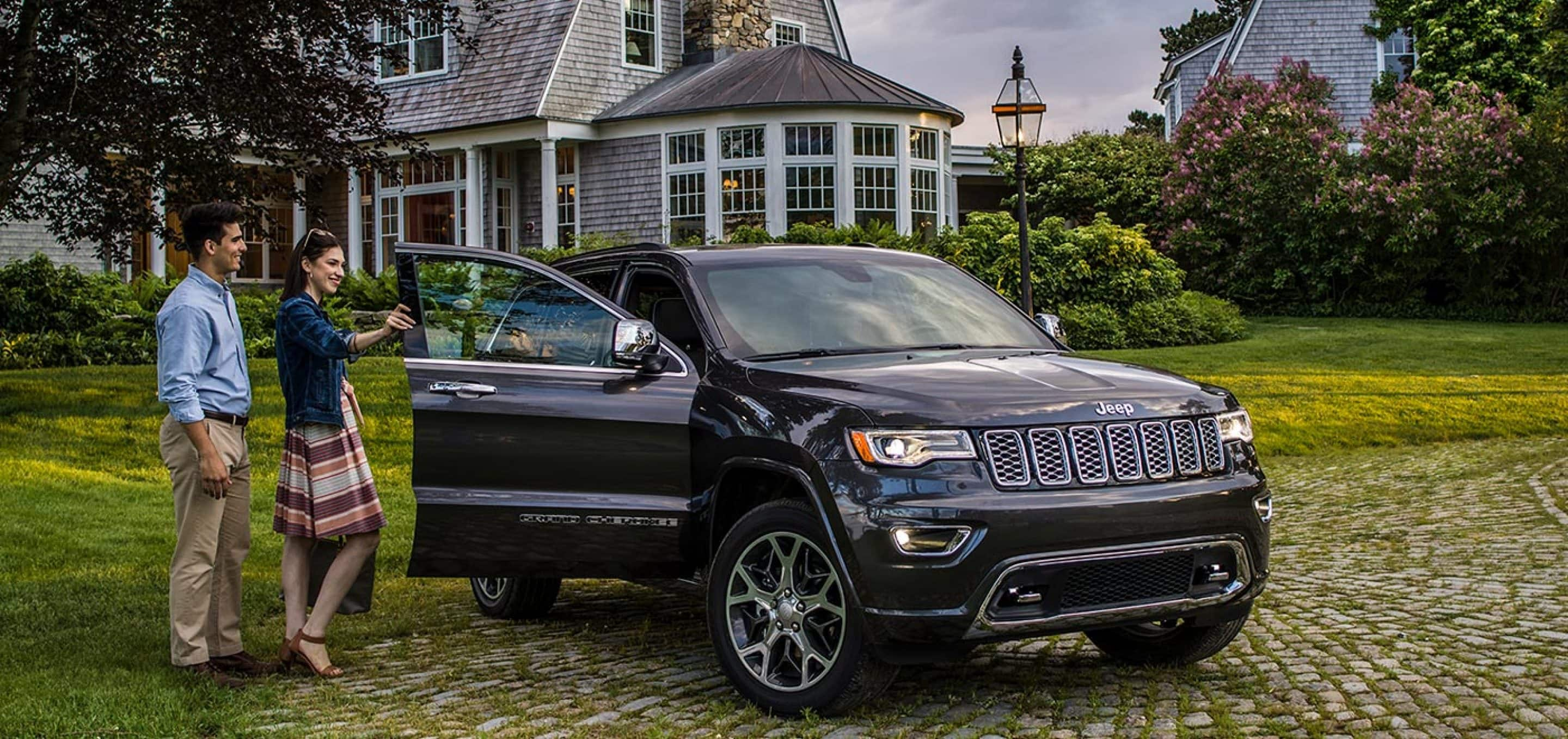 Tips for Test Driving a Used Car
Get you're next pre-owned vehicle here at St Clair Chrysler Jeep Dodge RAM
Every car buyer knows that test driving a car is the best way to find value in a used car. The problem is that there are very few out there who know how to perform a full examination to separate the good from the mediocre. Instead of finding out if the car best suits their needs, most drivers will cruise around a bit and listen to the stereo. Here at St Clair Chrysler Jeep Dodge RAM, we want to help you become a better car shopper, so you have a better idea of what car is best for you. Continue reading down below for our tips, and keeping in mind that if you're looking for the perfect used vehicle, you can always find what you're looking for here at our dealership!
Set Your Benchmark
Before you go and test drive your vehicle, you are going to need to set a benchmark. When you first start shopping around for a car, you might not know which vehicle you want to get, or you might be torn between an SUV or a sedan. We think you should test drive as many vehicles as possible, and here at St Clair Chrysler Jeep Dodge RAM, we have a complete selection of pre-owned vehicles that you can see and test drive. When you score a ton of time with vehicles, you'll gain a ton of useful perspective that will allow you to more accurately evaluate the ride quality and how it handles. Keep in mind that the base trim levels of vehicles will ride differently than the higher-level trims.
Ask Questions
It has been said many times before, and it will certainly be repeated. When it comes to buying a used vehicle, make sure you ask a ton of questions. By asking questions about a used vehicle, you better understand what previous ownership was like and why the owner decided to sell it. Asking questions about the features of the car's features and the power of its engine are great questions so that you can get all the information available on the vehicle so you can find out whether or not it will suit your needs.
Start Driving at Low Speeds
When you first test drive a vehicle, you should not push the pedal to the metal right away to see how fast it can get to 60 mph. Rather than speeding down the highway, start your used car at a nice slow and safe speed. Get an understanding of how well the car steers and how the brakes work. It's always a good idea to see how the car functions before opening it up and taking it on the highway. Once you feel comfortable enough, then you can try the car out at highway speeds. Are you satisfied with how the car handles on the highway? Do you like the AC and tech features? These are questions you have to ask yourself before you put money down on the used vehicle.
Test Everything You Can
When you get behind the wheel of a used car, it's your chance to push every button, pull every level, and check out all the little nooks and crannies that every vehicle has. Be sure also to press the lock and unlock button and check the climate control functions. You should also check out how the radio functions. Are you satisfied with all the different features? Are the seats comfortable? Do you want heated or ventilated seats? These are all questions that should arise when you're looking to find the perfect pre-owned vehicle for you and your family.
Get Your Next Pre-Owned Vehicle at St Clair Chrysler Jeep Dodge Ram
If you're in the market for your next used vehicle, we recommend checking out our lot here at St Clair Chrysler Jeep Dodge Ram! We have pre-owned versions of the Cherokee, Grand Cherokee, Ram 1500, and more available to be test-driven! One of our knowledgeable and friendly sales team members can even accompany you on the test drive so you can get used to the engine options and all of the corresponding features. If you find something you like, we have a complete finance department that will assist you in getting a great deal. Can't make it down to the dealership right now? Be sure to check out our complete inventory
here on our website
.