Make an Inquiry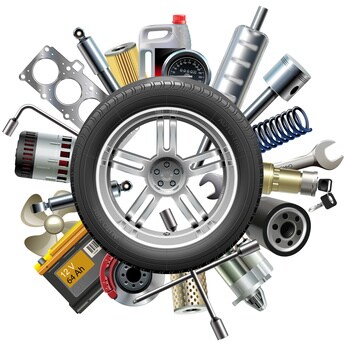 Factory- Backed. Confidence Assured.
For over three decades, Mopar Vehicle Protection Plans have proven to be the smart choice for our customers. Chrysler Group LLC stands behind our plans with certified, factory-trained technicians; genuine Mopar parts and service at dealerships throughout North America.
First Day Rental
Provides a $35 First Day Car Rental or Taxi Reimbursement for any dealership mechanical repair or maintenance service (excluding bodywork)
Car Rental Allowance
Will pay up to $35 per day ($175 maximum per occurrence) for Car Rental or Taxi Reimbursement anytime a component covered by the Plan or Basic Warranty fails, causing the vehicle to be inoperable and repairs take overnight.  
Lube, Oil, and Filter Changes
Tailored to specific service needs of any consumer, a variety Lube, Oil and Oil Filter change packages are available with pan terms ranging from 1 to 6 years.
$100 Towing/ Roadside Assistance
Roadside Assistance
provides 24-hour "Sign-and-Go" Towing and Roadside Assistance (up to $100 per occurrence). Benefits include towing, flat-tire change (with your good spear), battery jump, out-of-gas fuel delivery (maximum 2 gallons) and lockout service ( i.e., keys locked in car or frozen lock)
$1,000 Trip Interruption Protection
Will pay up to $1,000 for lodging, meals and car rental expenses if: (1) the vehicle is inoperable due to a mechanical failure covered by the service contract or the factory warranty and (2) the failure occurs more than 100 miles from home. 
Full Mechanical Protection Included with Unlimited Convenience - Covers 5,000 + Components.
$0 Deductible
Maximum Care
full mechanical component coverage with any plan term purchased that goes beyond the 3-year/ 36,000-mile manufacture's warranty. 
Plan Terms Available
Triple Value Package
1-,2-,3-,4- and 5-year terms available.
Owner Care, Customer and Unlimited Convenience. 
Up to 4 years/ 60,000 miles of coverage.  
$0 Plan Deductible
With Owner Care, Customer Convenience, Unlimited Convenience, and Triple Value Package, there are no out-of-pocket expenses for any of the covered services for the term of the Plan.  
 Features
Triple Value Package 
 Owner Care Convenience
 Customer convenience
 Unlimited Convenience
First Day Rental 
-

Ö

Ö

Ö

 Car Rental Allowance
 - 

Ö

Ö

Ö

 
Lube, Oil, Filter Changes 

Ö

Ö

Ö

 

Ö

 $100 Towing/Roadside Assistance
 -

Ö

Ö

 

Ö

 $1,000 Trip Interruption

Ö

Ö

Ö

 

Ö

 Road Hazard Tire & Wheel Protection

Ö

- 

Ö

 

Ö

Full Mechanical Protection: Covers 5,000 + Components 
-
 -
- 

Ö

 Scheduled Maintenance Care 
-
 -
-

Ö
When Plan Coverage Starts and Ends
Plan coverage starts on the date you purchased the Plan and continue for the time and mileage (whichever occurs first) as specified by the terms of the selected Plan.  Mechanical coverage starts when the vehicle's limited warranty expires. (Unlimited Convenience Package only).  
Transfer Policy 
Mopar Vehicle Protection Convenience Packages and Upgrades can make your vehicle more valuable and easier to sell. Remaining Plan coverage may be transferred to the subsequent purchaser of the vehicle at the time of the vehicles sale. A $50 plan transfer fee will be applied (in most states) Note: Not all plans are transferable.   
Eligible Vehicles
2002 to current model year vehicles with no more than 125,000 miles are eligible for these Plans. (Unlimited Convenience is available only on new Chrysler Group vehicles with no more than 6,000 miles)
Note: Effective date and mileage are based on the Plan sale date and odometer reading at time of Plan purchase. 
See dealer or submit form above for additional details, eligibility, and restrictions.