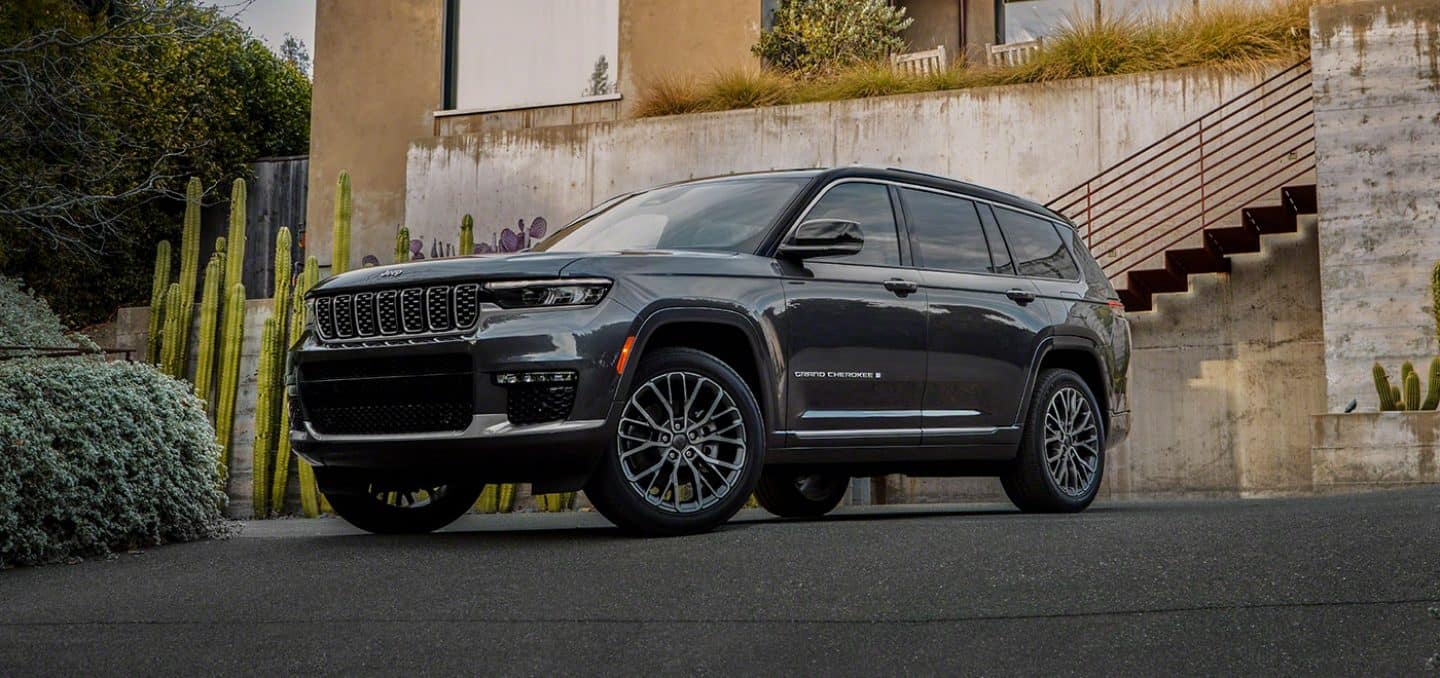 Jeep Wave Customer Care at St. Clair Jeep
Jeep's Signature Membership Program Just Got Better!
The Jeep heritage brand has stood the test of time for eight entire decades, a feat which few other brands can attest to. Part of what makes Jeep such a beloved brand is their commitment to producing modern, capable, and reliable vehicles with unmatched off-road ability. Their dedication to their brand's persona has helped create some of the most iconic vehicles on the road today. However, another way Jeep strives to go above and beyond for their customers is through their signature Jeep Wave Customer Care program. Through this program, Jeep is able to form a closer connection with their customers, and create a community of Jeep drivers nationwide. This year, the Jeep Wave program received a few updates that make it even more beneficial than ever before. Continue reading below as we share all the details about the Jeep Wave Program, and tell you how to make the most of it!
What is Jeep Wave?
The Jeep Wave Customer Care Program takes its name from the iconic Jeep Wave hand gesture that finds its roots all the way back in World War II. At the time, this signature two-fingered wave was used to identify fellow allies who were also behind the wheel of a Jeep. Since then, it has continued to be a symbol of community, with drivers all over the country still engaging in the tradition. The Jeep Wave Customer Care program seeks to support the Jeep community through a number of premium customer service benefits and exclusive access to a number of deals, events, and one-on-one support.
What Are the Jeep Wave Benefits?
As a Jeep Wave Customer Care member, you will gain immediate access to a wide variety of special services. The hallmark benefit of Jeep Wave Customer Care is the availability of 24/7 customer support, either by email, online chat, or over the phone. Simply call 1-844-533-7928 to speak with a member of Jeep's dedicated support team. Another highlight is the benefit of worry-free maintenance, meaning that Jeep Wave will provide your first three oil changes, and first three tire rotations during the first year and a half of your vehicle ownership, at no cost to you. Simply visit a certified FCA LLC dealer to ensure your coverage. Not only that, but Jeep Wave does not confine its members under any mileage restrictions, meaning no matter how many miles you drive, you're still covered within the 36-month period!
Is My Car Eligible?
One of the new updates for 2021 is the expansion of the Jeep Wave Customer Care program to cover all Jeep vehicles! With the purchase of any 2021 or 2022 Jeep vehicle, owners will now be automatically enrolled in the program. However, it's not just limited to new models. Many 2020 vehicles will also be included, such as all trim levels of the 2020 Gladiator and Wrangler, and select trim levels of the Cherokee, Grand Cherokee, Compass, and Renegade. Not only that, but even those who own Jeep vehicles as old as the 2016 model year can still purchase their own membership and enjoy all the benefits that Jeep Wave has to offer. Another update extended the length of memberships by an entire year on new vehicle purchases, meaning that a new Jeep will now be covered for a total of 36 months!
How Can I Keep My Membership Going?
Now that the membership period has been extended, new Jeep owners will automatically be enrolled for 36 months. However, rest assured that that is only the beginning! You can renew your membership anytime after the initial period to maintain your access to all the Jeep Wave Customer Care benefits. You can also enroll more than one vehicle at a time, meaning that the whole family can have their own Jeep Wave account to access their own personalized support. Members can also keep in touch with other drivers in the Jeep community using the Jeep Wave mobile app.
How Can I Access My Maintenance Benefits?
Now that you know some of the incredible benefits of becoming a Jeep Wave Customer Care member, you may be wondering how you can take advantage of things like free maintenance, or no-charge same-day vehicle rental. As mentioned above, accessing these perks is as simple as visiting your local certified Jeep dealer! Here at St. Clair Jeep, we have an on-site Mopar service center with an expert staff that can help you with all your tire rotations, oil changes, and other maintenance. While your car's in the shop, Jeep Wave will even cover your same-day rental so you don't have to pause your busy schedule. Get in touch with us today by phone, or using our online scheduling form to make your appointment at St. Clair Jeep!