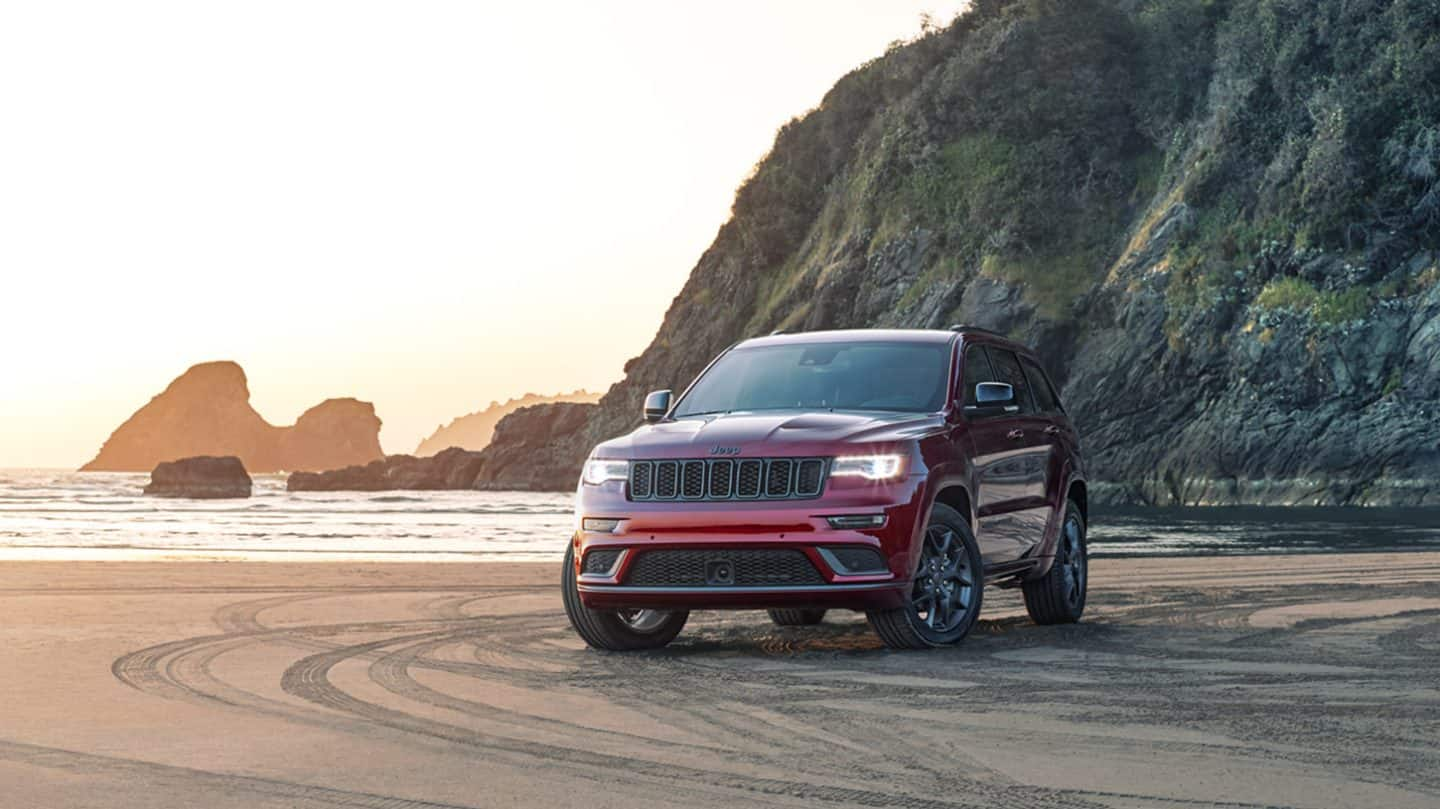 FCA Offers COVID-19 Related Relief Actions
Brought to You by St Clair Chrysler Dodge Jeep Ram
Everyone is doing their part, coming together albeit separately, to help flatten the curve and slow the spread of COVID-19. Whether they are working from home while acting as their children's teacher, on the frontlines as nurses and doctors, working in restaurants, or delivering much-needed supplies, they are important! Fiat Chrysler is also working as a company to help stop the spread of COVID-19 with a host of relief actions and we are talking all about them below, so keep reading to learn more!
How is FCA helping frontline workers in the medical field?
From the cleaning staff keeping everything sterile to the nurses constantly checking on patients, Fiat Chrysler is helping all the healthcare workers who are working tirelessly through this pandemic. Fiat Chrysler has begun production of PPE, also called Personal Protective Equipment. Instead of manufacturing all the vehicles we know and love like the Jeep Grand Cherokee and the Dodge Charger, the production facilities are now manufacturing more than 1 million protective face masks every month! FCA will be donating these masks to frontline workers and first responders in the healthcare industry as they are doing all they can to stop the spread!
Is FCA doing anything to help those who are at home?
In addition to manufacturing PPE for frontline workers, FCA is also focusing on another way to support COVID-19 relief efforts. Many children rely on the meals, often including both breakfast and lunch, that they receive during the school day. Now that they have moved to remote online learning, those children could go hungry. FCA is partnering with charities that provide these children with meals during this uncertain time. In order for these children to learn all that they can and stay healthy during this time, they need to get the nutrients they require! Starting on March 27th, FCA began providing more than 1 million meals for school-age children who live in the communities directly around their principal manufacturing plants in Illinois, Michigan, Indiana, and Ohio. In the future, this program will extend to the entire country and even Mexico and Canada to provide meals for all the children who typically receive their meals at school!
Is FCA doing anything to encourage people who can, to stay home?
Staying home to stop the spread of COVID-19 is vital to helping flatten the curve and FCA understands this. That is exactly why they have created multiple social media campaigns, encouraging all those that love Ram, Jeep, Dodge, and Chrysler vehicles to stay home if possible to help stop the spread of coronavirus. Jeep encourages their drivers to stay home with the hashtag #StayOffTheRoad, letting them know that the trails will be waiting for them when this is all over! Ram is asking truck owners to #WorkForHome while recognizing those that are keeping our society running like first responders, grocery store clerks, delivery drivers, and farmers! Lastly, Chrysler has teamed up with Kathryn Hahn again to show how to keep the whole family entertained with the Pacifica when they need to escape the house with #PacificaCampOut.
Our Response to COVID-19
While Fiat Chrysler is doing what they can to help stop the spread of the coronavirus, so are we here at St Clair Chrysler Dodge Jeep Ram! We are complying with CDC guidelines as well as though set out by the federal and our local governments. The health of you and your family is incredibly important to us. If you have any questions about the precautions we are taking, please do not hesitate to give us a call or fill out our
contact form
!